Exam Results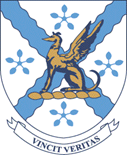 Compassion Respect Truth Service Forgiveness
Results 2022
Progress 8 is the government measure for the overall progress of students at KS4. The national average is set at 0.0. Anything below is -0.5 is considered well below average and anything above +0.5 is considered well above average. Final validated data will be published for all schools very shortly. This is the first time P8 data will be published since 2019.
We are delighted that the P8 measure for Blessed George Napier School will again be above average.
Our overall GCSE results in 2022 were as follows:
70% of students achieved at least a standard pass (Grade 4 or above) in both English and Mathematics.
79% of students achieved at least 5 standard passes
82% of students achieved Grade 4 and above
65% of students achieved Grade 5 and above
27% of students achieved Grade 7 and above
We are also delighted with the success of our Year 13 students this summer. They leave us to move onto a wide array of exciting career and higher education opportunities. They have been ambitious and aspirational, and we have students starting this year at Cambridge and Durham; Manchester and Bath; Loughborough and Bristol to name but a few. Students are going on to study a wide range of subjects from MFL to Engineering; Medicine to Computer Science; History to Fashion Marketing. We also have students starting Degree Level Apprenticeships and travelling the world in their gap year.
For full details of the destinations of our Year 13 please see the Destination Map under the 6th Form tab.
They have been able to achieve their ambitions because of their hard work and commitment. Despite the challenges of the pandemic, their results are impressive; 49% achieved A*/B grades at A Level and 65% achieved Distinction* / Distinction in our BTEC cohort. In addition, 53% achieved A*/B in their Extended Project Qualification giving them an AS qualification in addition to their 3 A Levels.
Please note: Given the impact of the pandemic on school performance data, the government has said that direct comparisons to the performance data of other schools or colleges should not be made, and that data should not be compared with that from previous years.